Unit Heater Promotional Tools
We're pleased to offer our redesigned Unit Heaters – UHRS and UHCM – for the Fall 2020 season. To give you a head start in introducing this premiere product to your customers, we've put together this digital promotional package with some updated marketing tools. Please reach out to your Sales Rep if you need any assistance.
Fall Promotion Presentation
Use this presentation to share all available promotional options with your customers.
Digital Ads
Each thumbnail below links to the full-sized ad image. Click a thumbnail to open a new page, then right click to save the full-sized image. Use the following link for the ad: https://www.adpnow.com/unit-heaters/?utm_source=link-shares&utm_medium=other&utm_campaign=uh-fall-promo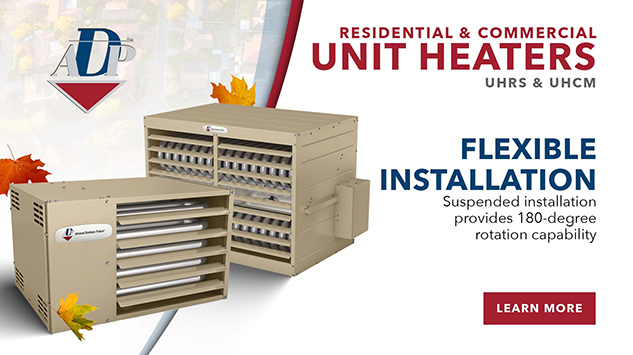 Window Decals
Contact your Sales Rep to order window decals. Click thumbnail below to view available options.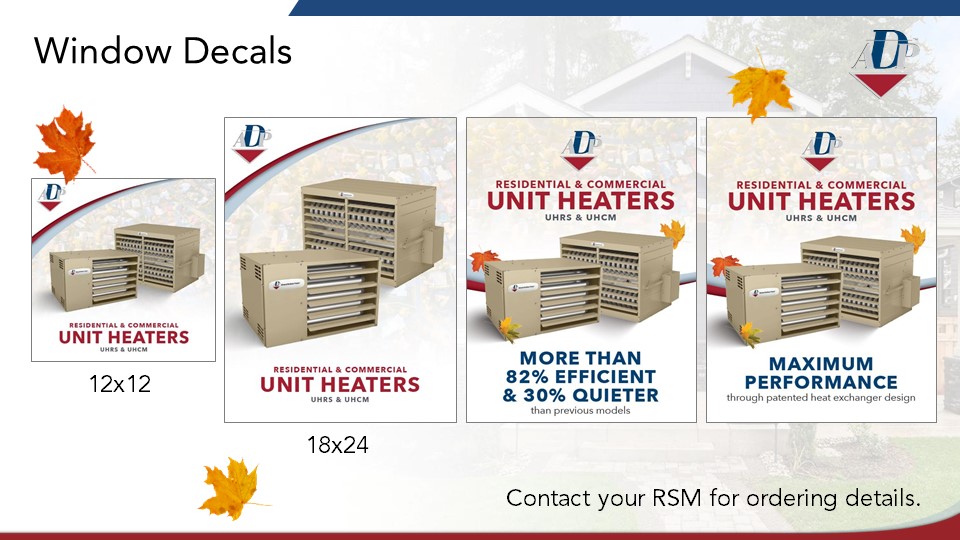 Video Slide Deck
Click here to download the video for use on digital displays.